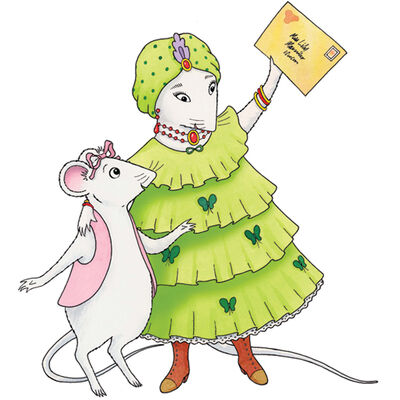 Miss (Mouseakova-)Lilly is a ballet teacher to Angelina Mouseling, Alice Nimbletoes, William Longtail, The Pinkpaws Twins, and Henry Mouseling, among others, who grows up from a far away land named Dacovia.
Angelina is more than likely her favorite student.
She's friends with professional dancers, and even got Angelina and Henry parts as a magic fairy and a little elf, respectively.
Trivia
Her voice actress is Dame Judi Dench, mother of Angelina's voice actor, Finty Williams. Dench is famous for such work as starring in numerous plays by William Shakespeare, and performing the hitherto male-dominated role of 'M' in the James Bond franchise.